Since 2004 social media has taken the world by storm. First we had MySpace, then Facebook, and now Vine, Tumblr, and Snapchat are taking over. But there is one that continues to reinvent itself time and time again – Instagram.
Instagram has created overnight sensations who have taken the digital space by storm constantly delivering consistent, entertaining content. People like K.C. Clark, Elle & Neecie, and Dollface give us our favorite memes, the best videos, and are the same people we secretly think pays for followers because deep down we don't think they're that cool. But, no matter how much we don't want to admit it – they're winning.
The good thing is you can win too. Here is a quick and dirty guide to building your brand on Instagram and becoming the next social media icon.
MAKE SURE YOU MEET ALL SELFIE REQUIREMENTS

Let's face it; it's all about the lighting. If you don't have that "I am staring off into the sunset because the light on the horizon is perfect and I look fake deep" pic, don't post it. There is no filter that can save poor lighting. If you are unsure of your selfie, take it at different angles using the Snapchat camera – it's something about the front camera on the Snap that gets your selfie right every time!
And although lighting is key, you can't forget about the background. Make it an action selfie that includes a couple of your friends or a celebrity. Your followers like you, but they would probably like to see other things besides you.
WHEN TO POST AND NOT TO POST
On the Gram, posting at the right time can make or break a picture. It can affect people's pictures so much that if it does not generate the number of likes they're aiming for, they'll delete it. In the most desperate cases, some people even take it down, wait a couple hours, and then post it again. I know I've been a victim of posting at the wrong time.
Nonetheless, as a general rule of thumb, posting at the top of the hour or half past the hour is usually safe. By posting at these times you catch college students in between classes and everyone else procrastinatin' at work. Post between the hours of 8AM – 11AM to catch people on their commute to home/work, 12PM for the lunchtime crew, and 4PM – 6PM for the commute home.
MAKE SURE YOU'RE WHO YOU POST TO BE

No one likes a flexor! Be genuine about your post. If you are actually having fun volunteering – post it. If you are actually working hard  – let it show. If that candid is actually a candid and not staged – go for it.
You never want to be that girl who cleans one side of her room to take a poppin' pic and in the mirror we see you pushed all that ish to the side. Or that guy trying to get his whole outfit in the picture because it's new and may get 100+ likes.
However, it is ok to stunt on your followers now and then but not all the time – that gets old.  Flex on the gram two or three times a month. You never want your followers to get upset every time they scroll past you on their timeline. Have a subtle flex where they know you are grinding and leave them wondering how you did it.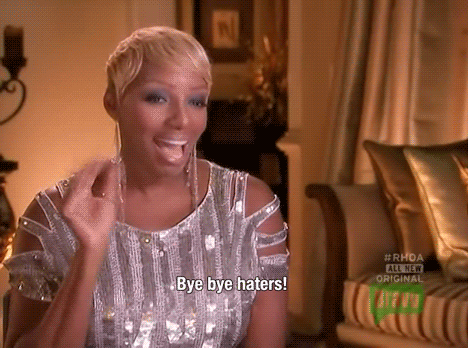 CONSISTENCY IS KEY

No one wants to follow a person who posts a bunch of random ish. That's the quickest way to get unfollowed because the message you're sending is confusing.
Find something and make it your thing. If you only use one filter own that filter, if you are a #NoFliter shawty make sure your pictures are crisp and clear, and if you use emoji's make sure they agree with the picture. All in all, find your niche and OWN it because once you have it no one will be able to do it like you.
Lastly, for all of you with your pages on private, you might want to remove that setting because you are stopping yourself from flourishing. Whether you are blocking someone's trolling friends or that creep that has liked your pic from 136 weeks ago, you have to realize haters are going to hate. They have already mentally liked your picture, taken a screen shot of it, and put it in their group chat because you're a boss with a poppin' Instagram.
With that being said be fearless while building your brand – make sure your eagle shots are on fleek, your friends are always cute in every picture, and your lighting is right. But most importantly, have fun!